I still can't get enough of the MUMMIES!

Very cool interactive score of Beethoven's 3rd Symphony.
The Danzig figurine kills me.
Thundercats do not want you to drink alcohol?
Weak!
And, really, what is a SNARF?!!
Ending is the best part.
don't be afraid of no clown, clown.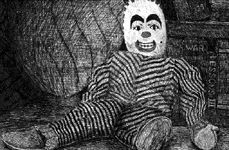 I don't even know what to say about this, except Good Day, Mr. Kubrick…
Get to know Peter, Bjorn and John a little better and why they hate I'm From Barcelona.
And, a Victoria Bergsman shoutout for her new project,
If you haven't seen the video for Young Folks, you should.
hot track.